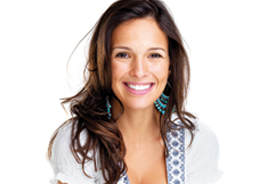 Patients should not let the appearance of the teeth make them feel too embarrassed to smile. With smile makeover treatments, patients can get a gorgeous smile! Frisco cosmetic dentist Kyle Walkington offers a number of treatments designed to transform patients' smiles. Read on to learn about these treatments and who makes a good candidate.
Candidates for Smile Makeovers
Smile makeovers can consist of one treatment or a combination of treatments. Candidates for smile makeovers may have small issues or major dental problems. The following are just a few conditions that can be treated with a smile makeover. Patients who suffer from any of these conditions may be candidates for smile makeover treatments.
Discolored teeth
Chipped or fractured teeth
Irregularly shaped teeth
Gaps between teeth
Uneven teeth
Large or small teeth
Metal fillings
Missing teeth
Crooked teeth
A gummy smile
Smile Makeover Treatments
There are many cosmetic treatments available for smile makeover patients. The type of treatment the patient chooses is best decided between the patient and his or her dentist. Dr. Walkington welcomes patients to schedule a consultation at his practice for a personalized treatment plan. In the meantime, the following is an overview of the most popular smile makeover treatments.
Teeth Whitening: Discolored teeth can add years to the appearance of the smile. Professional, in-office teeth whitening can quickly and dramatically improve the appearance of the teeth.
Inlays and Onlays: Old metal fillings can be unappealing. Fortunately, tooth-colored inlays and onlays offer a solution to replacing unsightly metal fillings and restoring the tooth to its former beauty.
Porcelain Veneers: Porcelain veneers can be used to makeover the smile in a number of ways. For patients in Frisco, porcelain veneers can be used to correct tooth shape, size, color, and spacing. Even mildly crooked teeth can be made to look straight with porcelain veneers, which is why porcelain veneers are sometimes called instant orthodontics.
Porcelain Crowns: Porcelain crowns are a great option to repair broken teeth or teeth with extensive decay. Crowns can also be used to cover teeth with large fillings to both restore the appearance and strength of the tooth.
Laser Gum Contouring: For some, excessive gum tissue can make the smile look too "gummy." Laser gum contouring can quickly and painlessly be used to remove excess gum tissue and create an even gum line. Even small teeth can be made to look more proportional with gum contouring.
Dental Implants: Dental implants can be used in conjunction with dental crowns for single tooth replacement or with dental bridges or implant-supported dentures for multiple tooth replacement.
Schedule a Consultation Today!
With a smile makeover, patients can expect to have a gorgeous smile and with that, improved confidence. Schedule a consultation today for a personalized treatment plan. Dr. Walkington will evaluate the health and appearance of the teeth and gums, and develop a smile makeover treatment plan that will improve the overall beauty of the smile.